TC Break Dancer
TC Break Dancer's first foal to race, GIMME A BREAK, has now won the Drinkers of the Wind Derby (G1) and Arabian Cup Juvenile (G1). She is in foal to NIVOUR DE CARDONNE for 2007.
She is a daughter of leading sire and Racing Hall of Fame member, *WIKING (38(20-10-2)11-11, $95,382, US National Champion Racehorse twice). He is the sire of over 50 stakes winners, including Darley Champions, RW COUNTRY GENT, DA ADIOS, PATRIOT MISSLE, MONARCH AH, SOUTHERN STORM, etc.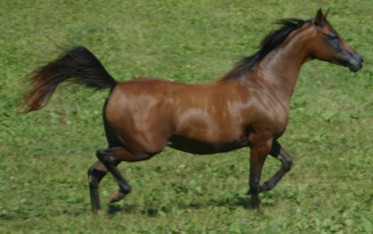 She is from one of the finest female families in Arabian racing and a half-sister to champion T C TOMAHAWK. Her dam, Dancing Daisy, is a half-sister to T C TOMTYR (Racing Hall of Fame), TOMANCHIE (Darley Champion), and T C TOMDOOLEY. She is also the granddam of champion T C KENTUCKY BLUE.